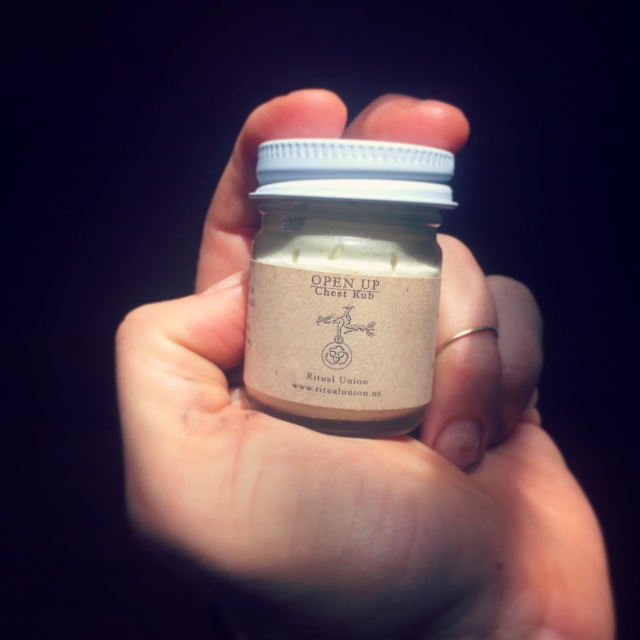 Open up Chest Rub
SKU:
Breath easier.
A decongestant lotion. To open the lungs or any spaces that need opening. great as a sore muscle rub.


This is a gorgeously crafted vapor rub with medicinal benefits: for the sniffles, the clogs, allergies, colds, and anxiety. It holds respiratory soothers such as Golden Rod, Rose flower and leaf, Pine, Juniper, Eucalyptus, Rosemary, Mullein, Menthol and more... we really could go on about what its like to breath in fresh forest air and the benefits of that on the immune system.

Apply to neck, chest, ribs, and anywhere tight. Helpful with anxiety by rubbing on chest before sleeping to help you breath deep into your belly through the night. Try for anxiety during the day too. Just notice how it helps you breath past those shallow anxious breaths.