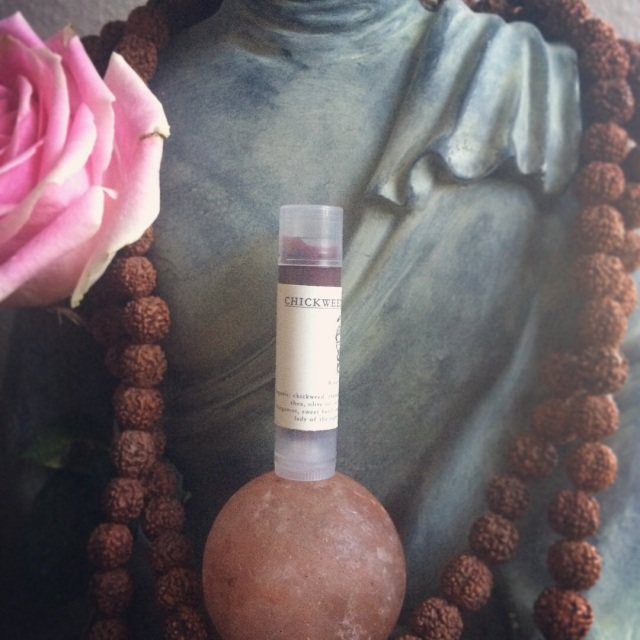 Chickweed Lip Stick (Rouge)
SKU:
Spring Feature
made with fresh chickweed, moisturizing and healing to skin tissue. of course everything Ritual Union makes has a muse. Musing with the stars and coming out at night to meet the stars, we have included Queen of the Night Flower Essence, for connecting with who you are at your core and want to be at your core and being true to that in your words.
Other organic ingredients include: chaparral, cacao butter, jojoba, shea, oat kernel, olive oil, beeswax, bergamot, sweet basil, orange, carrot seed, lady of the night flower essence, and blessings.

The price includes shipping.