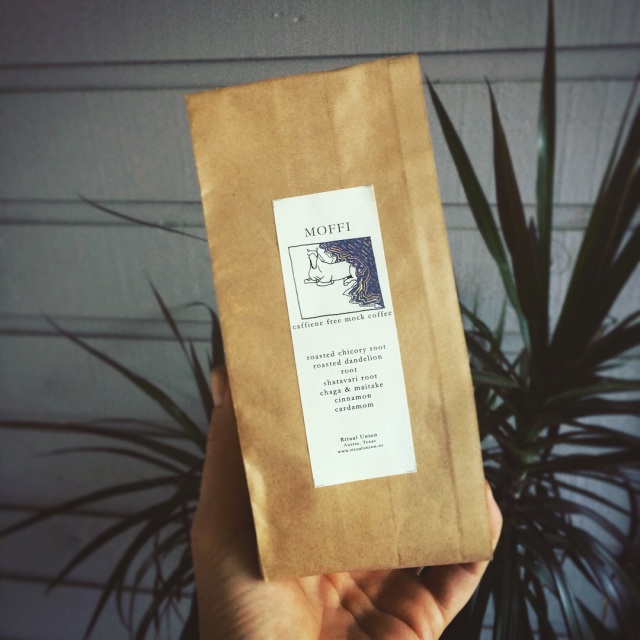 MOFFI
SKU:
It is Mock Coffee. A blend I have been making and playing with for years.
I love drinking coffee. Too much is not good for me though. There is something about the taste that I crave, so I made a leveling alternative based on the usual roasted dandelion and chicory root. I filled out the flavor profile and focused on nourishment: added shatavari root, mushrooms, cinnamon & cardamom. It is VERY tasty. Add your own cacao if you want a lil extra zing. I wanted to keep it caffeine free for those sensitive.
My favorite way to make it: steep for 10-15 minutes or longer. Add to nut milk. I love to make cashew milk and add molasses and vanilla. .
5.5 OZ
shipping included in price.
label art work by local Austin artist, Jonah Welch