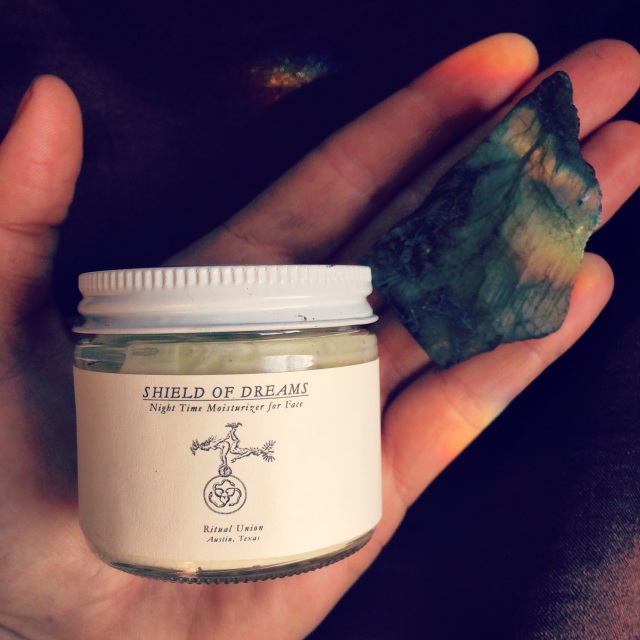 Custom Moisturizer: Inquire for Yourself
SKU:

This will come from a consultation with you, to meet you where you need to be met, from skin, to emotion, in the realm of self care ritual and more.


An example here:
This night time treat is meant to purify and seal you within a cave of your own pristine privacy, to safely reflect upon your dreams and shield you from residual social interactions. For the utmost positive rest. Healing, nourishing, yin replenishing qualities. Labradorite, Mugwort Hydrosol, Lavender Hydrosol, Jojoba Oil, Passionfruit Oil, Vitamin E, Ylang Ylang, Sweet Orange, Frankincense and more....
2 oz

After gently cleansing face apply cream in soft circular motions. Caring for the self is important if we are to face the world in all our love and strength.

Since there is no extra junk (preservatives & parabens) we ask that you keep the lotion refrigerated to increase shelf life. Product should last for 6 months in fridge. Note: generally speaking, we want to use our lotions and beauty care products before they get old, even the products with preservatives will turn rancid.

All hydrosols made by Ritual Union through Copper Alembic.

Shipping is included in price.